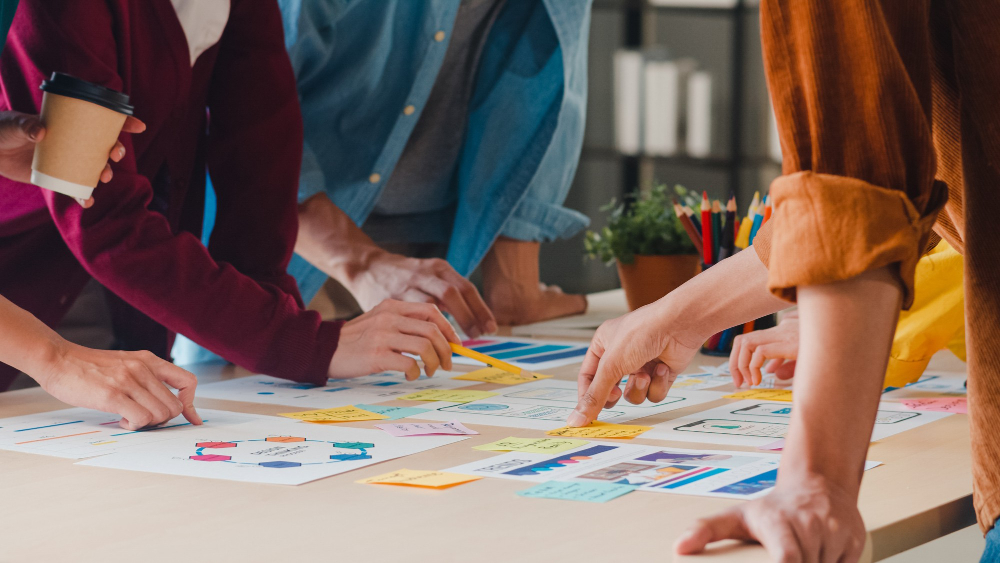 Creative Agency in Ludhiana
Creative Agency in Ludhiana Mediavox Digital: Boost Your Brand's Online Presence
Looking for a reliable and innovative creative agency in Ludhiana? Look no further than Mediavox Digital. With a team of skilled professionals, we offer top-notch digital marketing services to help businesses enhance their online presence and reach their target audience effectively.
Introduction
In this digital age, having a strong online presence is crucial for businesses to succeed. Whether you are a small startup or an established company, harnessing the power of digital marketing can take your brand to new heights. And when it comes to finding a creative agency that understands your brand's unique needs and helps you stand out from the competition, look no further than Mediavox Digital.
Creative Agency in Ludhiana: Our Expertise
At Mediavox Digital, we pride ourselves on being a leading creative agency in Ludhiana. With years of experience and a team of talented professionals, we offer a wide range of digital marketing services tailored to meet your specific requirements. From web design and development to search engine optimization (SEO), social media management, and content creation, we have the expertise to elevate your brand's online presence.
Why Choose Creative Agency in Ludhiana Mediavox Digital?

1. Results-Driven Approach
When you partner with Mediavox Digital, you can expect results. We understand that every business is unique, and we take a personalized approach to create digital marketing strategies that deliver measurable results. Our team of experts stays up to date with the latest industry trends and best practices to ensure your brand stays ahead of the curve.
2. Customized Solutions
We believe in offering tailored solutions that align with your brand's goals and objectives. Our creative agency in Ludhiana takes the time to understand your target audience, industry, and competition, allowing us to create a digital marketing strategy that is tailored to your specific needs. We work closely with you to ensure every aspect of our services aligns with your brand identity.
3. Innovative Design and Development
In today's competitive online landscape, having a visually appealing and user-friendly website is essential. Our team of designers and developers are well-versed in creating stunning websites that not only captivate your audience but also provide a seamless user experience. We leverage the latest technologies and design trends to ensure your website stands out from the crowd.
4. Strategic SEO Services
Search engine optimization (SEO) plays a vital role in improving your website's visibility and driving organic traffic. Our creative agency in Ludhiana excels in implementing SEO strategies that help your brand rank higher in search engine results pages. From keyword research and on-page optimization to link building and content marketing, we employ a holistic approach to maximize your online visibility.
5. Engaging Content Creation
Compelling content is the cornerstone of any successful digital marketing strategy. Our team of talented writers and content creators specialize in crafting engaging and informative content that resonates with your target audience. Whether it's blog posts, social media content, or website copy, we ensure that your brand's voice shines through.
6. Transparent Reporting and Analysis
We believe in transparency and accountability. As your trusted creative agency in Ludhiana, we provide regular reports and analysis of your digital marketing campaigns. Our detailed insights allow you to track your progress, measure the effectiveness of our strategies, and make informed decisions to optimize your marketing efforts.
Frequently Asked Questions (FAQs)
1. How can Mediavox Digital help my business?
Mediavox Digital can help your business by enhancing your online presence through strategic digital marketing techniques.